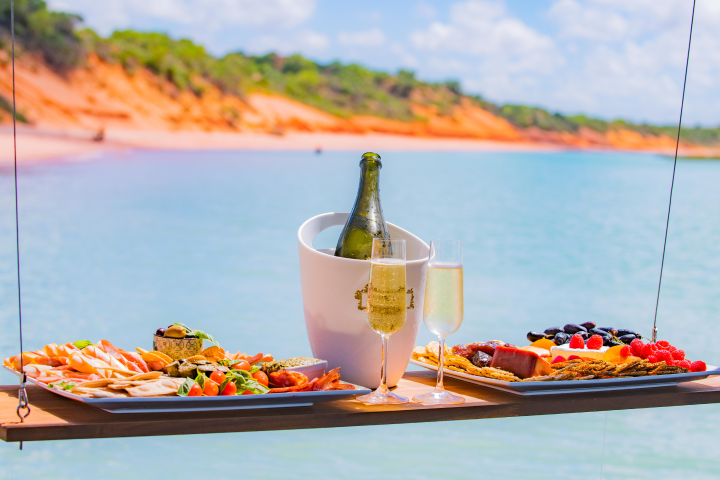 Scenic and Prehistoric Boat Tour
Come out with us to explore 120 Million-year-old dinosaur footprints, and secluded bays, and meander up the creek inlets. Relax and enjoy sparkling wine and gourmet platters taking in the incredible scenery, bird species, and marine life.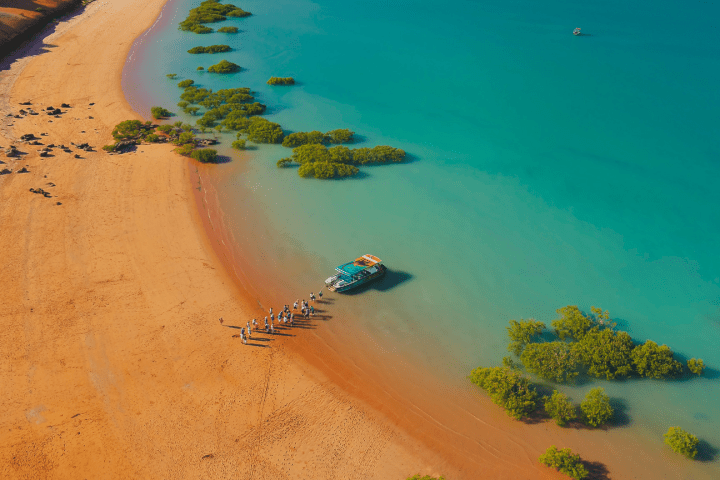 Dinosaur Adventure Tour
Explore 120 Million-year-old dinosaur trackways, and secluded bays, and meander up the creek inlets. Enjoy an idyllic beach landing and wildlife sightings followed by cocktails and a five-course tapas meal at our exclusive waterfront location.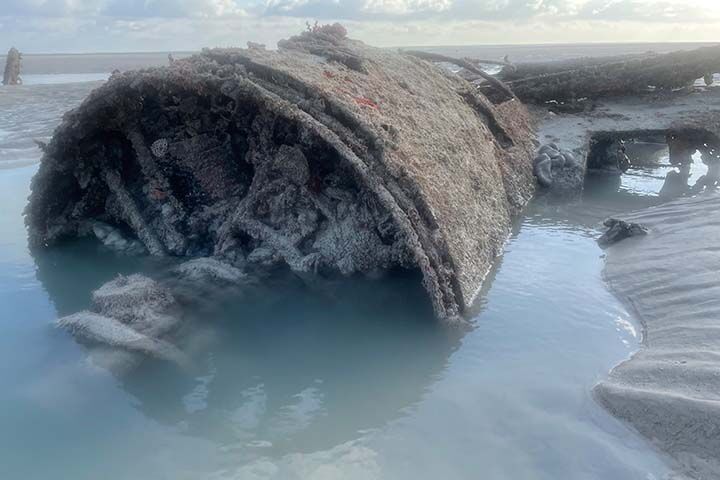 WWII Plane Wreck Tour
Join us on Brahminy Kite, our modern and comfortable shallow draft boat on our fully guided tour of the Dornier and Catalina Flying Boat wrecks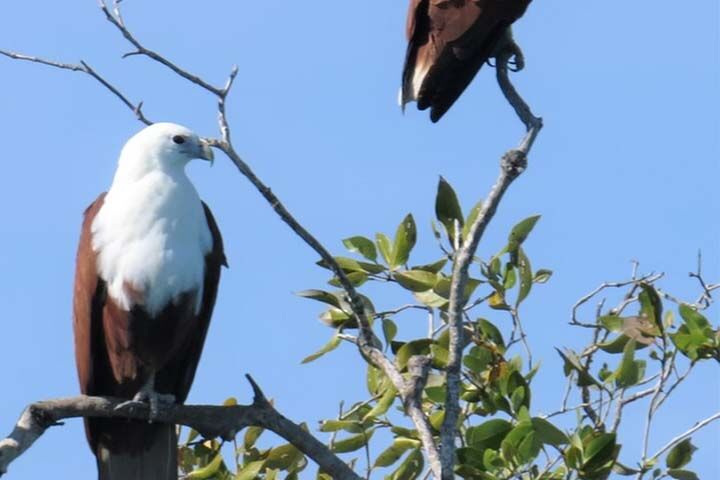 Broome Eco Cruise
Discover the hypnotising beauty of Roebuck Bay, a heritage listed marine park during this awe-inspiring boat
OUR TESTIMONIAL
We care about your opinion
From pick up to drop off you are well looked after. Family business. Staff are genuinely pleased to see you. Rebecca's animated interpretation of Myles' explanation of tides is absolutely priceless. Catering is also top notch. Thanks all involved.
Steve
A great day out exploring Roebuck Bay and learning about Broome's unique natural environment and archeological wonders. Fabulous friendly family-run business. Delicious homemade refreshments!
Louisa C T
This tour was the best of all we experienced during our seven days holiday in Broome. Bec and Myles and their beautiful family were warm and welcoming and the trip to the dinosaur prints on sacred land was flawless. I couldn't imagine more deserving custodians of this extraordinary experience.
Balmain NSW - Greater Sydney, Australia
Absolute incredible experience! Informative, picturesque, relaxing and enjoyed by all ages (we were a group of six with age range of 2 years old to 70 years old). We saw dolphins, birds and turtles. The dinosaur footprints were unbelievable and miles the tour guide was incredibly knowledgeable on the subject. Will definitely be back next time we're in Broome!
Jaimi S